What are chemical peels?
Chemical peels are topically applied chemical solutions that gently exfoliate the surface of the skin, revitalizing it and stimulating the growth of new skin cells, improving your texture and tone. They are a quick, economical, minimal downtime way to improve the appearance of superficial lines and uneven pigmentation, and make your skin look softer, smoother, and more radiant. Peels can also open clogged pores and reduce acne breakouts and acne scarring.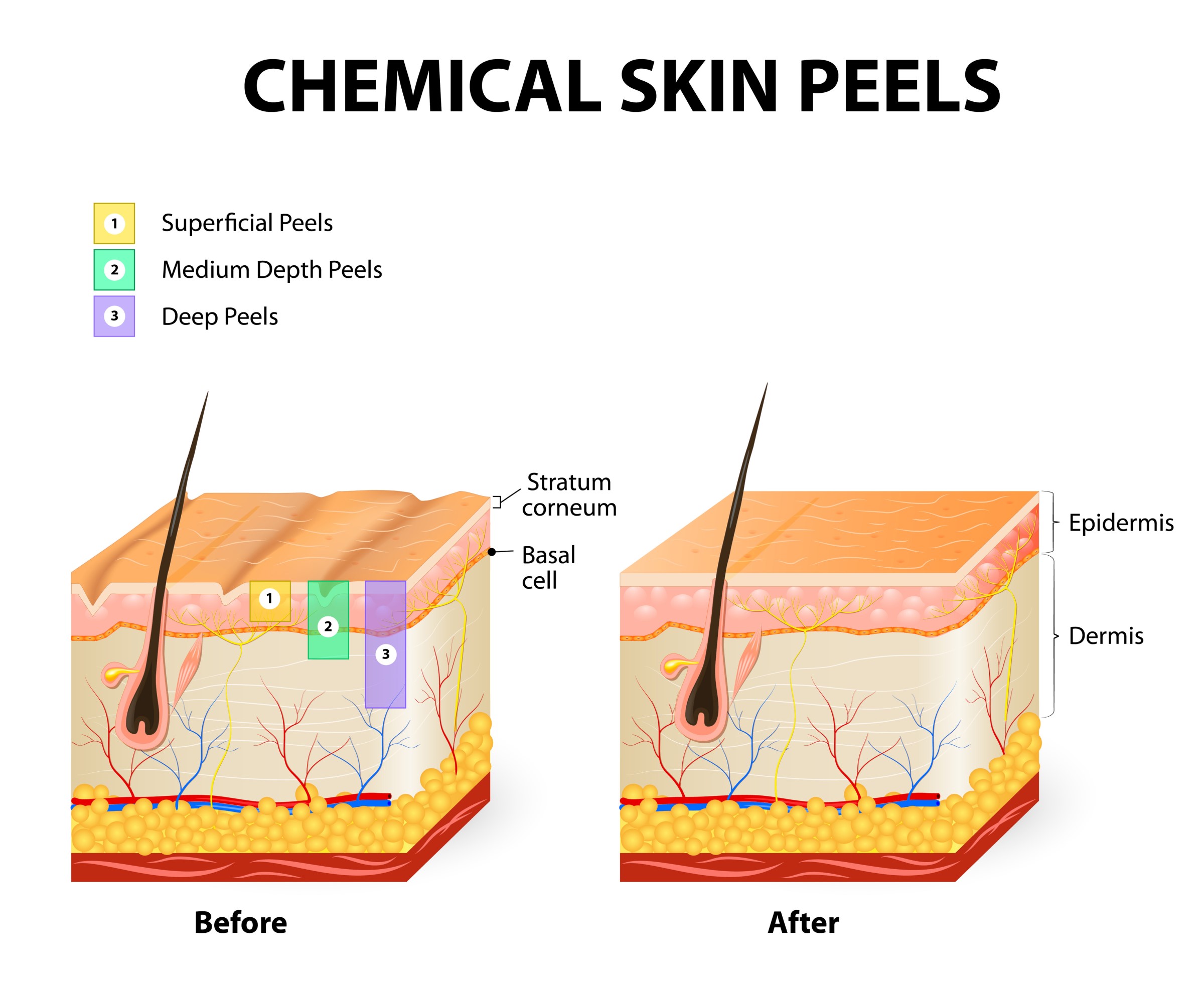 VI Peel
We offer the Vitality Institutes six uniquely formulated VI Peel treatments designed to lift pigment, remove sun damage, alleviate acne and scarring, fight fine lines and wrinkles. Every peel is a painless medium depth peel safe for all skin tones and types and results at 7 days. This is the peel of your dreams, that you can be awake and productive during.
GlowTOX Treatment
Yes, you can get a VI Peel and BOTOX® on the same day! Make it a GlowTOX day!